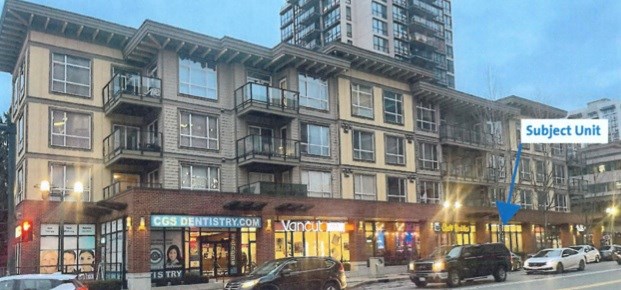 Where will the two cannabis stores be in downtown Coquitlam?
Tonight (Monday), Coquitlam City Council will consider initial rezoning readings for The Local Leaf Cannabis and for KJ's Best Cannabis; a public hearing is scheduled for April 25.
Two applications for cannabis retail stores in Coquitlam's downtown district are set to go out for public comment later this month.
Tonight (Monday), City Council will consider bids from Kansas Enterprises and High Point Cannabis for its proposals for
The local cannabis leaf (109-2957 Glen Drive)

KJ's Best Cannabis (103-2700 Barnet Hwy)
and should give a first reading to the rezoning plans to move them towards public hearing on April 25.
Under its regulatory framework passed last December, the City Council is considering two downtown cannabis stores, as well as one each in Burquitlam, Lougheed, Austin Heights and Maillardville.
The Canadian government legalized cannabis for recreational use in October 2018.
In January, City of Coquitlam staff received 11 applications for the six potential sites, including four for City Centre; the other two who are do not under study are
BC Liquor Distribution Branch (750-3025 Lougheed Hwy., formerly Boston Pizza)

Dutch love of cannabis (1060-2929 Barnet Hwy., Outside Coquitlam Centre)
In an upcoming report ahead of the April 4 city council meeting, Andrew Merrill, Coquitlam's director of development services, wrote that one proposal was withdrawn by the applicant, while the other was not supported. due to location issues.
For the local cannabis leaf which, if approved, would be across from Brown's Socialhouse Town Center restaurant, Kansas Enterprises is proposing that its products are not visible from the outside. The store is expected to be open from 9 a.m. to 10 p.m. daily and employ approximately eight full-time and eight part-time employees.
But the plans are getting mixed reviews: Of the 33 emails the city received once the rezoning sign was installed in February, 19 respondents supported the store, citing a good location, economic benefits and demand of products, while 14 people objected for reasons that include proximity to residences, schools, daycare centers and family restaurants, as well as parking, noise and odor issues.
For KJ's Best Cannabis proposal — to be located between Lougheed Freeway and Aberdeen Avenue, if OK — it should be open 9 a.m. to 10 p.m. Monday to Saturday and 10 a.m. to 7 p.m. Sunday; it would hire six full-time employees.
On this offer, the city received a letter against the signs of the store.
To speak at the April 25 public hearing, visit coquitlam.ca/publichearing.