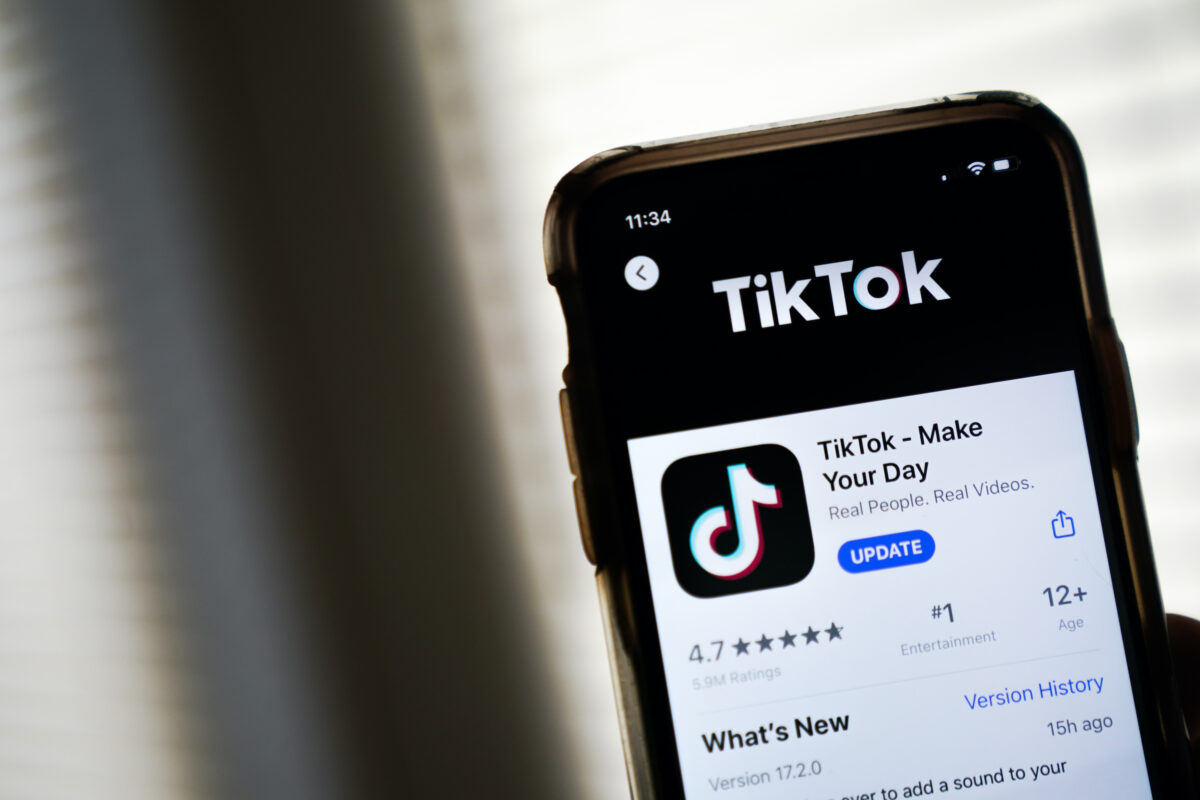 TikTok and social media voted least ethical in Australia: report
In a strong sign of low trust in Big Tech, Australians voted TikTok the least ethical organization of the year, followed by Facebook, Twitter and Instagram.
According to the Ethics Index 2022 (pdf) published by the Governance Institute of Australia, the country's overall ethics score fell for the second consecutive year from 45 to 42.
TikTok won the unenviable wooden spoon with a score of -32, followed by Payday Loans (-30), Facebook (-28), Twitter (-21) and Instagram (-12).
"The media only sees a slight easing [in its score]but remains well below levels seen in 2020," the report said.
Additionally, the latest news comes as nearly 80% of respondents in a previous poll expressed concern about the security of personal information stored on TikTok, the China-based video-sharing platform.
Australian Home Secretary Clare O'Neil ordered cybersecurity authorities to investigate the security of TikTok's data collection in September after the company acknowledged employees in mainland China could access data of seven million Australian users.
Additionally, a BBC documentary released in October revealed that TikTok had made huge profits from livestreaming displaced Syrian refugees asking for donations. The social media app received 70% of stream revenue, while refugee families received a much smaller cut.
Media voted least ethical sector
The Ethics Index, based on a nationwide survey of 1,000 people by Ipsos, found the media industry to be the least ethical sector in Australia (-15), just behind big business. companies (-3) and resource companies (-1).
The survey questions covered issues such as COVID-19, climate change, gender and cultural diversity, as well as CEO compensation levels.
Megan Motto, CEO of the Governance Institute, said this year's results showed a downward trend in trust and that direct action was needed to reverse it.
"A stabilization in trust and ethics had been hoped for this year, but that was not to be the case," Motto said in a statement. "We are now seeing a clear downward trend in trust and ethics. Since strong ethics are an indicator of a strong and well-functioning company, this is a major concern and this year's results should remind us of the importance of trust and ethics in all levels of our society.
Motto noted that a strong sense of unity saw confidence soar at the start of the COVID-19 pandemic.
"But we've seen a denouement since then," she said. "It looks like we're a little less confident, more cynical and more divided."
Nurses were found to be the most ethical and trusted profession by Australians, with a score of 77, followed by firefighters (75).
State politicians scored -22, down from -10 last year, making it Australia's least ethical occupation – a sign of bad news for campaigners in Victoria and New Wales. South, which will soon hold state elections.
The organizations rated the most ethical were pathology departments, specialists and primary schools, which scored 66 and 65 points respectively.