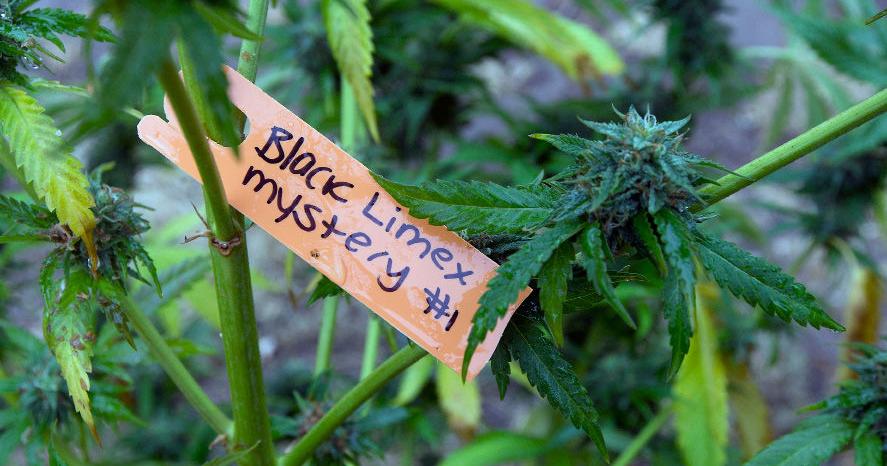 Southwest RI towns weigh options on whether to license marijuana businesses | Richmond and Hopkinton
Voters in Charlestown and Richmond will be asked in a referendum in November to determine whether they allow the state to license any cannabis-related business within the community. Hopkinton residents may find themselves answering a similar question come election time, but officials will hear from the public for the first time in July.
City council members from rural communities in southwestern Rhode Island face the challenge of how to implement state legislation signed by Governor Daniel McKee on May 25 to legalize recreational marijuana and protect "off-duty use". Under the proposed law, the industry will be heavily regulated under state oversight, and cities will automatically register unless voters reject the creation of such companies in a referendum containing language approved by state before the end of the year.
Charlestown City Administrator Mark Stankiewicz said as the intricacies of the 125-page document signed by McKee are better understood, it has become clear that the only option before the city is to allow marijuana businesses – and failing to do so could take the form of lost revenue.
"The concept of a referendum is pretty simple, if the community votes they want to have it, then they vote yes," Stankiewicz told Charlestown City Council members earlier this month. "If voters were to choose no, then there are no businesses, but the city would not be eligible for any disbursement of state revenue generated by this industry."
"If we reject it and change our minds later, there are ways to do it, but it would be both time-consuming and tedious," he added.
Charlestown City Council voted on June 7 and Richmond City Council voted Tuesday night to let voters have the final say. Both councils had moved quickly to approve the referendum, noting that city officials would have to submit to Rhode Island's secretary of state by August in order to include him in elections scheduled for November.
The language of the two referendums will be exactly the same and has been predetermined by the state as part of the legislative package adopted at the end of May.
Each referendum reads: "Will new cannabis-related licenses for businesses involved in the cultivation, manufacturing, laboratory testing and for the retail sale of cannabis for adult recreational purposes be issued in the city? from (Charlestown/Richmond)? »
"The language and regulations are specified by the state. The only thing we can do as a community is step aside," Stankiewicz said.
For members of Hopkinton City Council, the question is one that involves more than just seeking a simple yes or no from residents. Earlier this year, council chairman Stephen Moffitt Jr. asked the city's zoning board to consider updating regulations to better define when and where a marijuana business would potentially be allowed.
The request was made to get ahead of legalization and ensure the city was able to prepare for the law change, Moffitt explained during a council meeting in June. However, the effort yielded no decision, and the council called on zoning members to hold a more in-depth discussion of the matter in early July.
Moffitt said he then hopes to have a public hearing on July 18 regarding the city's zoning requirements and whether residents would like to sell marijuana in town. He noted during the council's discussion in early June that legal sales will be permitted imminently in Connecticut.
"It will be legal to sell in North Stonington, and there will be access for those in the community," he said. "It is important that we have these discussions now."
Hopkinton Town Solicitor Stephen Sypole told officials the same thing Charlestown councilors did, which is that options are limited and there is little the town can do outside of holding a a referendum to withdraw.
As for seeking recommendations from zoning officials, Sypole said some aspects of the industry are so regulated by the state that there may not be much to put in an ordinance. zoning in addition to designating where things are or are not allowed.
"Cities cannot impose any requirements on businesses beyond what the state already regulates. That's part of why (the zoning board) got a usage chart and a bit more," he told the council.
Hopkinton Councilman Scott Bill Hirst said he would like to see the question put to voters and would be prepared to move forward with whatever residents have to decide. City officials said the discussion could be included as part of the hearing, tentatively scheduled for July 18.
"I support a free vote and anything the people of Hopkinton choose to do," he said.