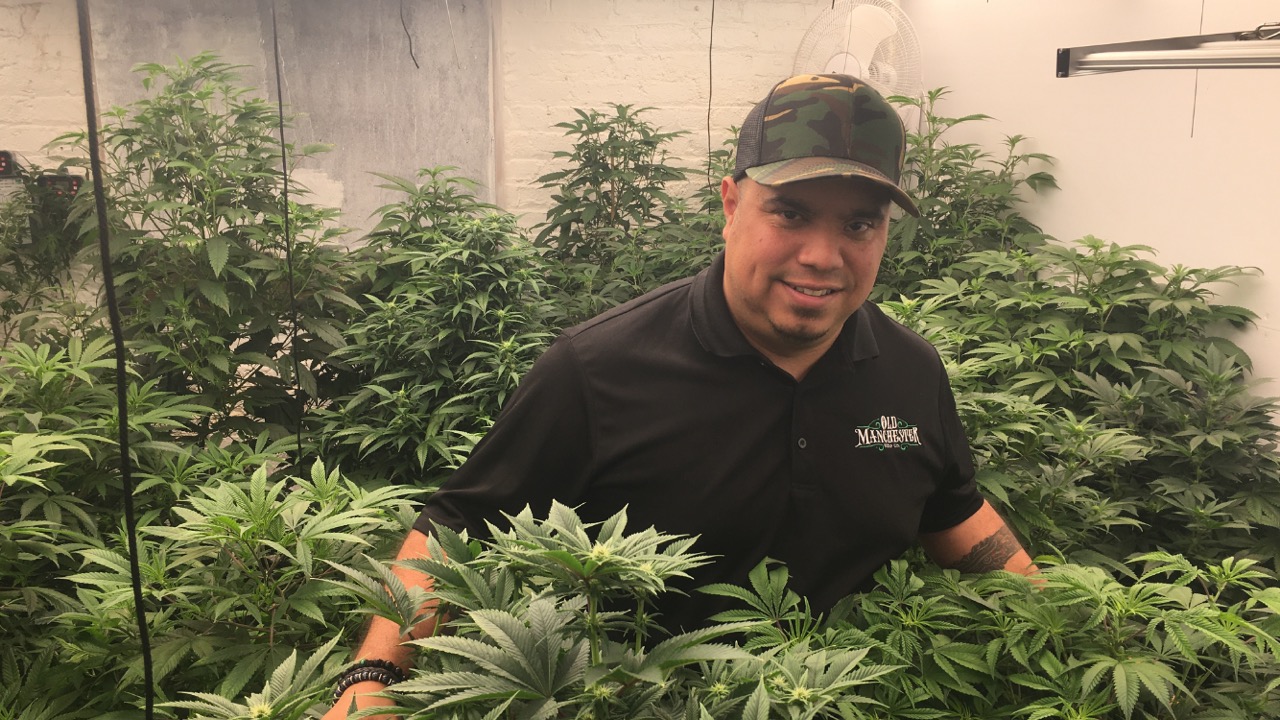 Sign maker opens smokable hemp store in Manchester
[ad_1]
A hemp cultivation and retailing operation has been established south of the river.
Old Manchester Hemp Co. was launched earlier this year at 1308 Hull Street, where it grows hemp which is sold in smokable forms at an on-site retail store.
The company primarily sells hemp buds and joints under its own brand, sourced from nearly 500 plants it grows in a 5,000 square foot indoor grow facility.
Owner Anthony Mijares is betting there is an opening for a hemp retailer focused on smoking plant products, also known as flowers. He said that in Virginia, hemp products are mostly oils and tinctures.
Mijares said the pre-rolled joints are the most popular offering in the company's 1,500 square foot storefront, called the River City Smoke Shop. It also sells hemp buds in a variety of weights.
"People love the convenience of just picking up the pre-roll and not having anything to roll,†he said.
A 4 gram bag of hemp buds costs about $ 25, while a 7.5 gram bag costs about $ 40. A two-pack of hemp joints costs around $ 10.
In addition to retail sales, Old Manchester sells its wholesale hemp products to other companies that sell hemp as a white label or private label product.
"We do a lot of B2B. That's why we have products on our shelves so that customers can test them before they buy and turn them into their own label, â€Mijares said.
Mijares said Old Manchester has about 15 wholesale customers across the country, and about five of them are located in Virginia.
To grow hemp in Virginia, you must obtain a license from the state Department of Agriculture. There is no license requirement to sell hemp products.
Both hemp and marijuana are cannabis plants. The difference is that hemp contains very little THC which gets a person high.
Kultivate Wellness, which has branches in Short Pump and Midlothian, also sells hemp flowers for smoking.
Going forward, Mijares hopes to expand into recreational marijuana as the market is expected to grow in the coming years as full legalization opens in Virginia and government authority for the industry takes shape. .
Richmond-area medical cannabis operator Green Leaf Medical recently began offering marijuana-based products for smoking to its customers, who are patients registered with the State Board of Pharmacy.
Mijares, a military veteran, was introduced to hemp-based CBD by a friend as a self-medication about six years ago. He became interested in the cannabis industry in Virginia when he saw it develop in recent years.
"When I got out of the military you go to the VA hospital and they give you a pill for whatever problem you have. And then you start having side effects and you get pills for them, â€he said. "I really wanted to get into the industry and saw the cannabis industry really start to explode."
Mijares also owns Signscapes, a lakeside-based sign design and installation company. Last year, he opened Gatsby's Sports Bar and Grill and Burger Bros. He has since sold the first and closed the second.
[ad_2]