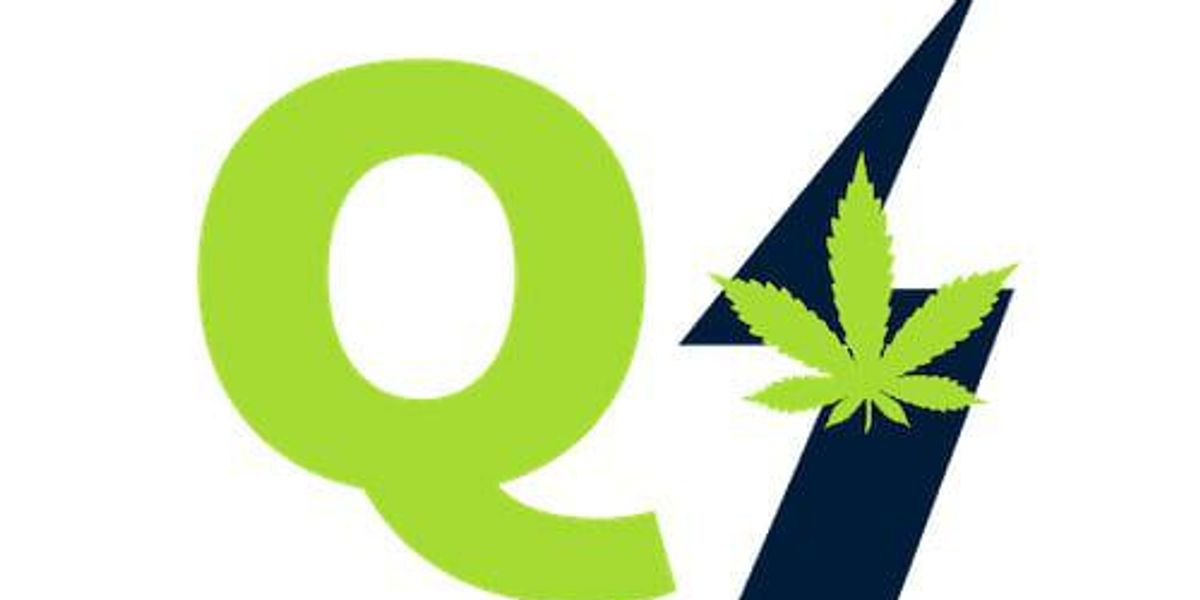 Quizam grants options to administrators, employees and consultants
Overview
Quantum 1 Cannabis CEO Russ Rossi: Growing Customer Base and Eroding the Cannabis Black MarketYoutube
Positive changes in the North American cultural perception of cannabis consumption are driving rapid economic growth among licensed cannabis retailers. Sales of cannabis products from licensed retailers in British Columbia, Canada alone increased from 4.2 million Canadian dollars in June 2019 to C$29.4 million in June 2020. Things are looking up in the US as well, as the Biden presidency is expected to be positive for cannabis.
Quantum 1 Cannabis (CSE:QQ) is a leading cannabis retailer based in British Columbia. Focused on delivering value-added customer experiences, premium products, and unparalleled service and education, this revenue-generating business model sets the company up for immense success as a leader in the cannabis market in British Columbia. Quantum 1 currently holds six retail licenses.
The company is currently strategically positioned in the booming cannabis market in British Columbia. In 2020, the company recorded revenue of CA$2,475,000. It projects revenues of CA$8,875,000 in 2021 and CA$26,500,000 the following year.
Quantum 1 draws on the support and resource networks of its parent company, Quizam Media, a media company focused on training in the cannabis space that has turned to the retail market. Years of specialized educational success working with Fortune 500 companies around the world prompted the company to begin producing cannabis learning videos for the BC Liquor and Cannabis Regulation Branch (LCRB) when Canada given the legalization of cannabis in 2018.
"And going into cannabis training, we had the opportunity to move into cannabis and ended up with six retail licenses, which is hard to get in BC. To use our expertise and our management to supercharge a business like this, I mean, there are certain aspects of retail, which require management, monitoring, training in computerization, these are things that are in our wheelhouse, very, very simple to do," commented Quantum CEO Russ Rossi when discussing Quizam's move to retail cannabis.
Quantum 1's mission is to be a leader in the retail cannabis industry with a unique consumer and partner offering that is energizing, educational, and most importantly, an exceptionally positive experience. The dedicated team of passionate educators provide customers with cannabis best practices and expertise, but also an additional learning angle that helps demystify cannabis, as it was once a taboo subject.
Quantum's 12-month plan includes opening additional centers as part of a province-wide expansion plan. The company recently acquired a new location in Vancouver and is looking to expand further in addition to its five existing retail locations in British Columbia.
Quantum 1 Cannabis' leadership team combines years of expertise in the cannabis markets, education and retail success. Its background with Quizam sets the company up for substantial economic prosperity and presents an entry opportunity valuation for investors seeking exposure to the next wave of cannabis and growth stocks.
Quantum 1 Cannabis Company Highlights
Quantum 1 Cannabis is a leading cannabis retailer based in British Columbia, Canada. Leveraging booming markets and positive cultural trends toward cannabis use sets the business up for economic success.
Its parent company Quizam Media offers a unique edge with its experience in cannabis education and a focus on learning. This angle provides Quantum 1 customers with a value-added retail experience.
In 2020, the company reported revenue of CA$2,475,000. It projects revenues of CA$8,875,000 in 2021 and CA$26,500,000 the following year.
Quantum currently has six retail licenses and plans to expand its retail center operations in the near future.
Premium Retail Brand of Quantum 1 Cannabis
Quantum 1 Cannabis currently has 6 retail licenses in the very active cannabis markets of British Columbia. The company's specialized experience in cannabis education and the support of parent company Quizam prepare it for rapid expansion and economic growth.
The company promotes an elevated retail experience to maximize its exposure to strategically targeted markets in British Columbia with premium selections of cannabis products including candies, creams, beverages and more. Its core values ​​emphasize positive connection, value-added customer experiences and learning. The well-organized business model positions Quantum as a serious player in a growing cannabis industry.
Quantum 1 Cannabis Leadership Team
Russ Rossi — CEO, President, Founder and Director
Russ Rossi is the founder and current CEO of Quizam Media Group. He brings over 20 years of experience as an entrepreneur and industry leader in technology, media and retail. Russ was born and raised in Vancouver, BC. After graduating from the University of British Columbia, he set out to embrace his entrepreneurial spirit by creating one of the first video dating services. He has also founded and grown several businesses around the world, including a cellphone accessories company, a chain of computer training schools, a Hollywood production company, an online corporate training portal, a major courier company for Amazon in the UK and a chain of cannabis stores in BC. Russ is also an avid computer coder, pilot, actor, and film producer. Russ is not only the business visionary, but also the strategic captain who is focused on execution and action.
Michael Skellern — director
Michael Skellern is a global business leader with over 20 years of executive management and leadership experience in international private and public companies as CEO, Chairman and Board Member. He has an established global network of senior government and business leaders. Mr. Skellern has developed businesses in 14 countries across Europe, the Middle East, Asia and North America. His professional experience spans the aviation, automotive, construction, defence, energy, maritime, media, security, real estate and technology sectors.
Stephan Alexandre — Director
Stephen Alexander graduated from the College of Law, London and was admitted as a barrister in 1975. Founder of Class Law Solicitors, London, UK, and provided legal advice on high profile cases which received media attention . Mr. Alexander has extensive experience in all aspects of corporate, commercial and international work with a particular interest in the protection of shareholder rights in public companies. In addition, Mr. Alexander works as a consultant with a well-established international law firm, Lee Lanes Solicitors. Mr. Stephen Alexander will provide legal advice on corporate finance, loans and investments and will strategically position Quizam in the European market while forming alliances with foreign governments.
Jim Rosevear—director
Jim Rosevear is an accountant and holds a degree in Hospitality and Tourism Administration from the British Columbia Institute of Technology. Mr. Rosevear has experience in accounting and financial management in private practice in the hospitality industry. He was an accountant for On-Track Corporate Training Ltd. (a subsidiary of Quizam Media Corp.).
David Lee — Director of Business Development
David Lee brings with him 15 years of experience in business development, marketing, investor relations and strategic planning. A graduate of Kwantlen Polytechnic Universities Business School, David began his career in the telecommunications sector with companies specializing in the research and development of products and services. He also brings extensive experience in the retail industry, overseeing 150 locations. David's primary role is to focus on the overall strategies and execution of Quizam Media. He has a keen sense of talent identification and is committed to ensuring the growth of all business units.