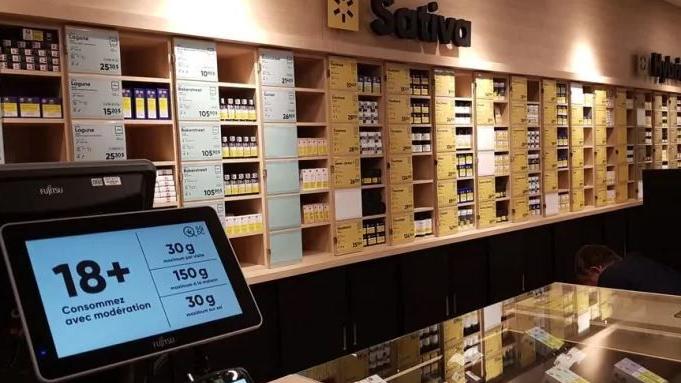 Pot profits higher than ever | City News
Profits were high for the Quebec cannabis company this quarter, as the Société québécoise du cannabis (SQDC) posted sales of $ 136.5 million, up $ 26.1 million from the first quarter of the year. 'Previous exercice.
The SQDC's quarterly net income of $ 14.8 million represents an increase of $ 5.1 million or 51% over last year.
The money serves as a dividend for the Quebec Ministry of Finance and is reinvested in particular in prevention and research in the field of cannabis as well as in the fight against the harms associated with the consumption of psychoactive substances.
The SQDC also reported that tax revenues from its operations in the form of consumption and excise taxes are estimated at $ 46.1 million ($ 32.9 million in Quebec and $ 13.2 million in federal).
The company owes its significant growth in large part to the deployment of its network, with 68 locations as of June 19, 2021, compared to 42 last year.
During the quarter, 24,538 kg of cannabis were legally sold in some 2.9 million transactions, with online sales accounting for 1,703 kg of the total.
Also during the period ending June 19, the SQDC launched its same-day delivery pilot project in Quebec City and continues its efforts to enhance and diversify its home delivery offer.
For more information, visit www.sqdc.ca