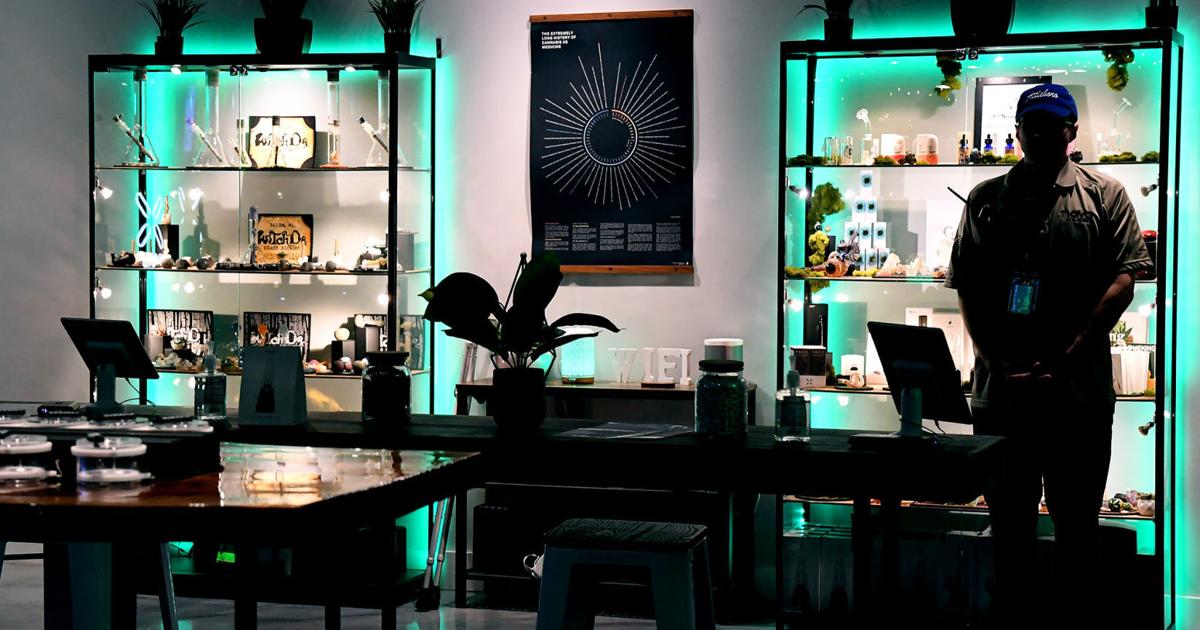 Our View: Removing Pot Shop Roadblocks | Opinion
It's been six years since voters in Massachusetts said yes to recreational marijuana.
Why is the government still putting up roadblocks for consumers and the cannabis industry?
The latest anti-pot bias surfaced during an Attleboro City Council hearing last week on a proposal to change zoning rules that restrict marijuana stores to industrial areas.
Developers – including Nova Farms, the region's leading cannabis retailer – want to allow their businesses to operate in planned commercial or road areas. In other words, on Route 1 or another highly commercial area where all the other stores operate.
After voters legalized recreational marijuana in 2016, many communities, including Attleboro, restricted stores to industrial parks in hopes it would improve safety and keep children away from the neighborhood.
But there hasn't been an increase in criminal activity due to the legalization of marijuana, despite what some local police chiefs predicted, and store employees are well trained to keep children from buy marijuana. Indeed, marijuana stores have become part of the retail landscape; a pot shop is now open on Highway 1 in North Attleboro less than a mile from the Attleboro line.
The only problem, at least in the case of Nova Farms in the Attleboro Industrial Park, was traffic. Any store, with its constant flow of vehicles, is simply not meant for an industrial park. And, as the cannabis store's attorney noted, it's not the best use of industrial land.
The objections raised at last week's hearing reflected the anti-pot bias still entrenched in one part of society. A dissident feared that a marijuana store was located on Pleasant Street near a proposed homeless shelter, which could house drug addicts and alcoholics.
But there are already two liquor stores on Pleasant Street as well as restaurants that serve liquor. Should they be closed when the refuge opens?
It wasn't 1936 that "Reefer Madness," a now-laughable movie about high school kids going crazy after consuming weed, was released. And it wasn't in 1978 that puffy-eyed comedians Cheech & Chong wobbled and fidgeted through misadventures in "Up in Smoke."
The year is 2022. Marijuana has been bought, sold and consumed daily in Attleboro and all local towns for decades.
Six years ago, voters decided to legalize the activity. This made sense because cannabis, like any product, needs to be regulated for safety reasons. It would also increase government revenue and possibly end the black market in the substance.
Attleboro, and any community that restricts marijuana retailers to industrial parks, should end these restrictions.
Treat cannabis stores like liquor stores and restaurants, not something that should be hidden from the public.
It will improve store business and make life easier for consumers.
Nobody should oppose it.