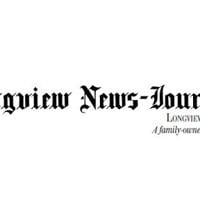 NCWM to Receive Feedback on Cannabis Standards at 2022 Interim Meeting |
LINCOLN, Neb., December 5, 2021 / PRNewswire-PRWeb / – The National Conference on Weights and Measures (NCWM) will seek public comment on proposed trade measurement standards for cannabis and cannabis-containing products at the NCWM Interim Meeting in Tampa, Florida to January 10, 2022. Uniform trade measurement standards provide consistent expectations for the industry across the country, while ensuring fair competition and consumer confidence.
NCWM's Specifications and Tolerances Committee will present a proposal to establish cross-state scale suitability requirements for the direct sale of bulk products at dispensaries. The Laws and Regulations Committee will hear comments on three proposals. The first is to establish a clear definition of cannabis and cannabis-containing products to be covered by the new standards. The second is to establish packaging and labeling requirements. The third is to establish uniform terms of sale for different food and non-food products.
Interested parties can obtain additional information and register for the NCWM 2022 Interim Meeting at https://www.ncwm.com/events-detail/2022-interim-FL-2. Stakeholders can also submit comments in writing to [email protected]
The National Weights and Measures Conference is a non-profit trade association of state and local weights and measures officials, federal agencies, manufacturers, retailers, and consumers. The NCWM has developed national standards for weights and measures since 1905. The organization brings together the right interests to keep pace with innovative advances in the market.
Media contact
Don Onwiler, National Conference on Weights and Measures, +1 402-434-4880, [email protected]
Twitter, Facebook
SOURCE National Conference on Weights and Measures