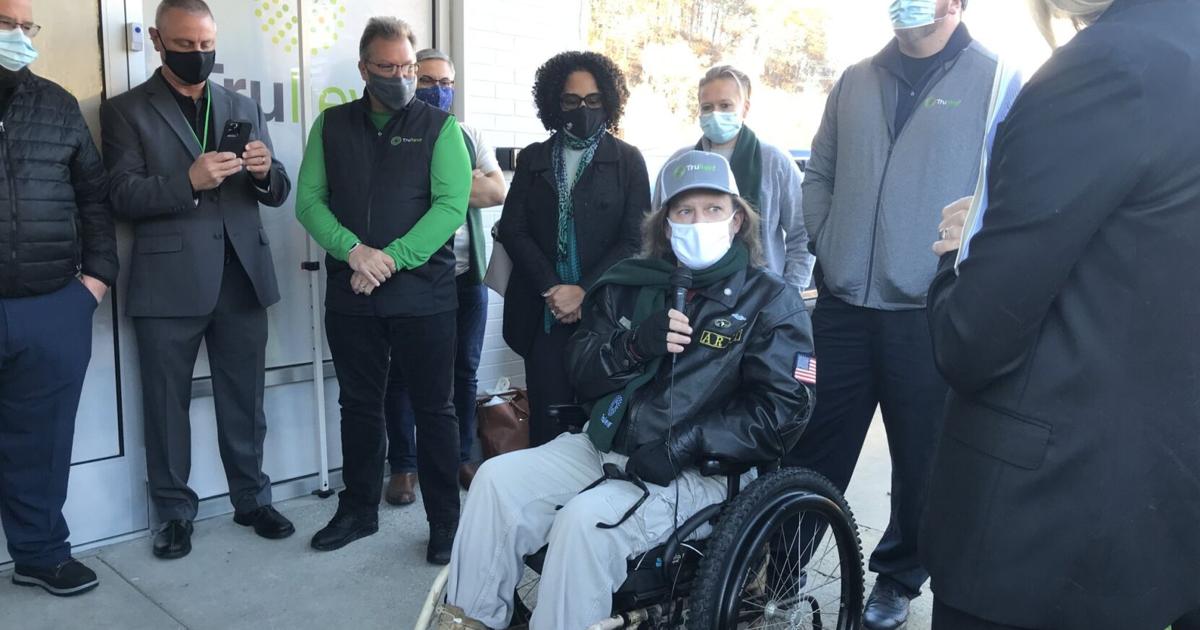 Medical Cannabis Dispensaries Continue to Open in Mountain State | News
FAIRMONT — Although Governor Jim Justice signed a bill legalizing medical cannabis in West Virginia in April 2017, there are fewer than 5,000 medical cannabis patients in the Mountain State.
The state Office of Medical Cannabis held public enrollment events at two Trulieve Medical Cannabis dispensaries in Weston and Morgantown late last November. Since then, many new dispensaries have opened throughout the state.
"These events were very successful," said Jason Frame, Director of the Office of Medical Cannabis.
Frame said enrollment events held at the Trulieve sites in Morgantown and Weston last November registered 30 to 40 new patients each.
While these numbers may seem low, medical cannabis is only available to people with serious medical conditions under the West Virginia Medical Cannabis Act.
Residents of West Virginia may qualify for medical cannabis who are terminally ill or have pain due to cancer, HIV/AIDS, ALS, Parkinson's disease, multiple sclerosis , spinal cord injury, epilepsy, neuropathy, Huntington's disease, Crohn's disease, post-traumatic stress disorder, refractory seizures, sickle cell anemia, or severe chronic or refractory pain.
Employees of the Trulieve Dispensary in Morgantown said some medical cannabis companies are hesitant to set up shop here because of West Virginia's patient base of around 5,000 users. But that didn't deter everyone.
Employees at the Trulieve site in Morgantown said three new dispensaries are currently under construction in north-central West Virginia.
Cannabis Beckley opened Friday in the downstate. Its parent company, Columbia Care Inc., plans to open a Cannabist location on Don Knotts Boulevard in Morgantown later this year. Cannabist's first location opened in Williamstown on February 4. Another dispensary called Pure Leaf has been built over the past four to five months and is set to open off Pierpont Road by iHop.
Bridgeport is set to get its first medical cannabis this year called Hill Fire.
Frame said more enrollment events are expected to take place in the future, but the Office of Medical Cannabis has stopped holding sponsored public enrollment events, in an effort to avoid unnecessary exposure to patients and to staff in light of the most recent outbreak of COVID-19 cases.
"People have been waiting for this industry to rise," Frame said.
Frame mentioned that several former Mylan Pharmaceuticals employees had been recruited to work at the Harvest Care Medical commercial production lab located in Bridgeport. However, he declined to comment further on the impact of medical marijuana on the pharmaceutical industry in West Virginia.
Since marijuana is still federally prohibited, no raw materials can be imported through interstate commerce. Thus, the new demand was met locally. Frame said permits have been approved for 10 production, 10 processing and 100 dispensary locations in West Virginia. It's only a matter of time before all 120 sites are fully operational.
Andrea Lannom, public information officer at the Office of Medical Cannabis, said an estimated 2% of West Virginia's population, or approximately 40,000 residents, may be eligible for a medical cannabis card when the program will be fully mature. The Office of Medical Cannabis expects the licensed medical cannabis industry to mature alongside increasing patient access across the state.
The Office of Medical Cannabis encourages patients and those interested in medical cannabis to visit their website at medcanwv.org or contact their office at 304-356-5090 for more information.