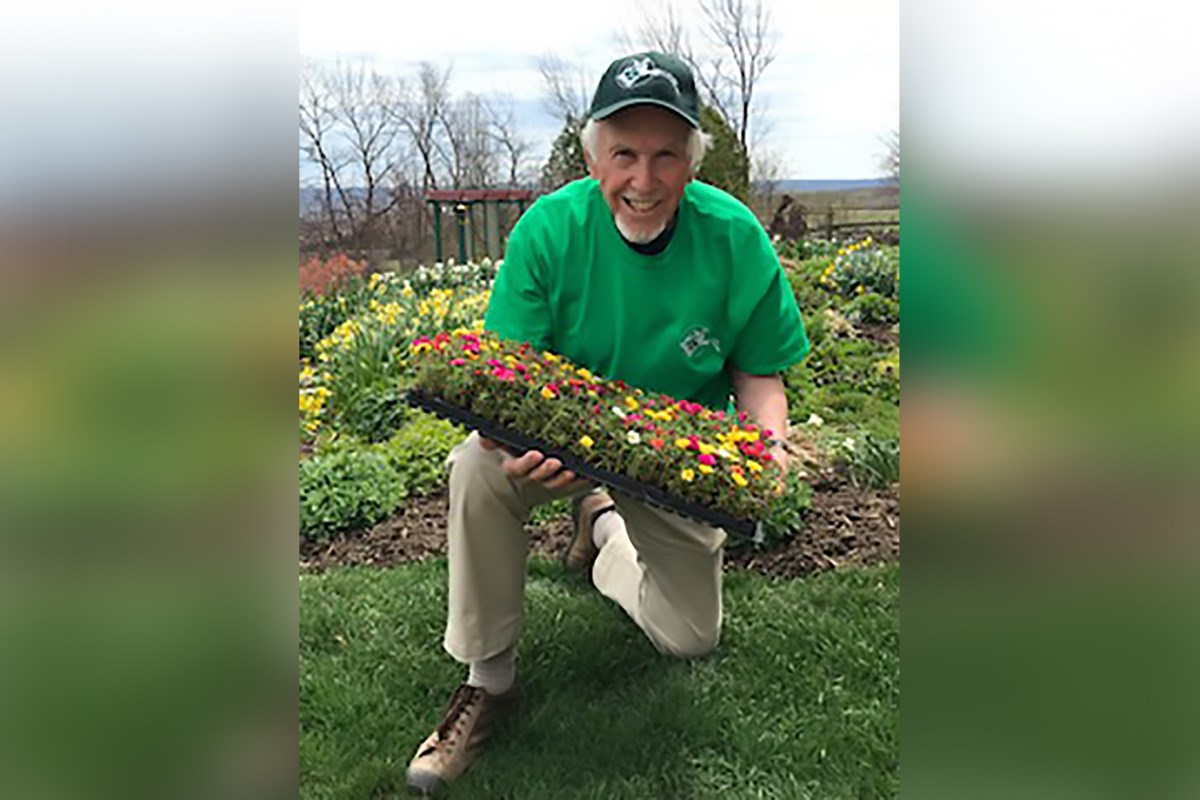 Master Gardener's Tips: Maintain, Weed & Plan for Fall Foliage This Month
John Hethrington has been gardening since he was 9 years old. He started a career in gardening in high school and started his own gardening service in grade 12, and grew his business from there. He spent his youth gardening in Toronto and obtained his certification as a master gardener before moving to Meaford where he cultivates 2.5 acres with 20 different gardens including perennials, roses, xeriscape garden, meadow, two bog gardens, several shrub borders and a pond.
*****
The cool, dry months of May and June, now followed by thundering rain, made weeds amazing and added a few items to the August garden chore list.
This month is mostly all about maintaining your gardens, but master gardener John Hethrington also recommends a few planning tasks to make sure the spring garden is bright and cheerful.
Since fall is approaching (sorry), you will also have the option to add mums and asters to make sure the garden will still bloom in the fall.
Here's a list of Hethrington's tips for August:
Keep adding mulch as it begins to work in the soil. Keep it at least two inches deep. It works to suppress weeds, keeps the soil cool and moist, and protects from the rain we receive.
Sow vegetable seeds for a fall harvest, such as spinach and some varieties of lettuce.
Store plants and shrubs at a sensible small size, but early in the month.
stake large perennials against the wind.
Cut your sod at least 2 " high to combat drying out. Water well as needed or when permitted.
Check bulb catalogs and order before they sell out (try British Columbia's www.botanus.com for many unique varieties).
Order spring flowering bulbs now for planting in October.
Fill in the gaps in your flower garden with fall-flowering perennials, such as mums and asters.
Start drying the flowers and herbs.
Start dividing daylilies, irises, and peonies later in the month.
Collect seeds that have ripened but have not fallen from the plant. Once they are completely dry, store them in airtight containers in a cool place.
Take a close look at your garden and decide where there are empty spaces for new plants this fall. Identify plants that have not performed well and plan to replace them with a fall planting program for shrubs and perennials.
Early fall is a great time to sow grass seeds and plant perennials, trees and shrubs. You will have a big jump next spring!