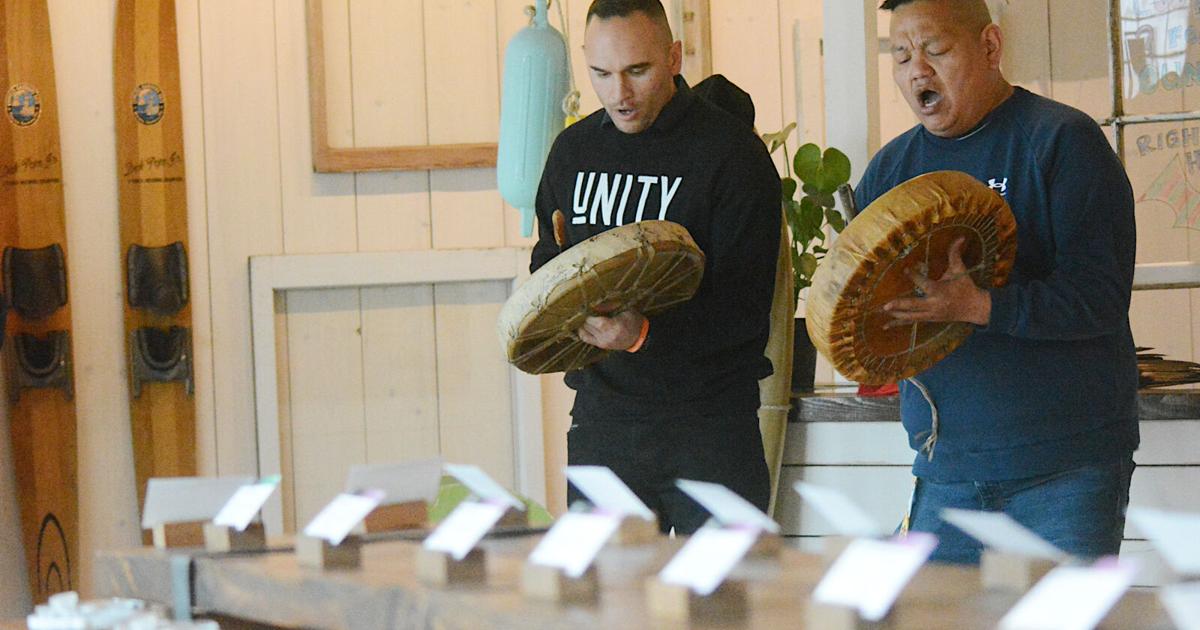 Legal weed pays off for ambitious BC First Nation | News
While some Indigenous communities in BC have embraced the cannabis gray market, Williams Lake First Nation has taken a different, law-abiding approach.
The move paid off for the WLFN, as officials performed a cultural blessing at its Unity Cannabis store in Penticton on Friday, which is the third such store to open in British Columbia.
Chief Willie Sellars, who attended the ceremony, said in an interview afterwards that the decision to keep everything above board was based on economic and security reasons.
"We wanted to be able to open a bank account legally. We wanted to make sure that the product on the shelves that members and the community will have access to is Health Canada certified and safe, and we wanted to have the ability to make sure we're taking care of the people working in those stories. "said Sellars.
"We really believe this is the future of the cannabis industry, this is the legal route. That being said, we also understand that the legal route is going to continue to evolve to make it more user-friendly and appealing to people. First Nations communities.
In the Okanagan, some First Nations communities have allowed cannabis stores to proliferate on their lands without permission from the BC government or channels to ensure a legal supply of weed. There were more than 30 such outlets in the southern interior last fall, including six on Penticton Indian Band lands alone.
As a result, gray market buds are often much cheaper than what can be found on the shelves of licensed stores like Unity Cannabis, which also has outlets in Williams Lake and Merritt.
In contrast, the WLFN signed a unique government-to-government agreement with the province in 2020 that allows it to operate eight retail stores – provided the stores are licensed and supplied with products certified by Health Canada – as well as a production facility that will eventually offer on-farm sales.
The 7,000 square foot facility was recently commissioned with a micro-cultivation license under which it can produce 650 kilograms of buds per year, according to Sellars, who conducted extensive community consultation to secure a warrant to dive. head first into cannabis as a means to improve the lives of WLFN members and fund the restoration of language, culture and traditions.
"It's going to take an investment, not just in cash but in time, and that's exactly what we're looking for," Sellars said.