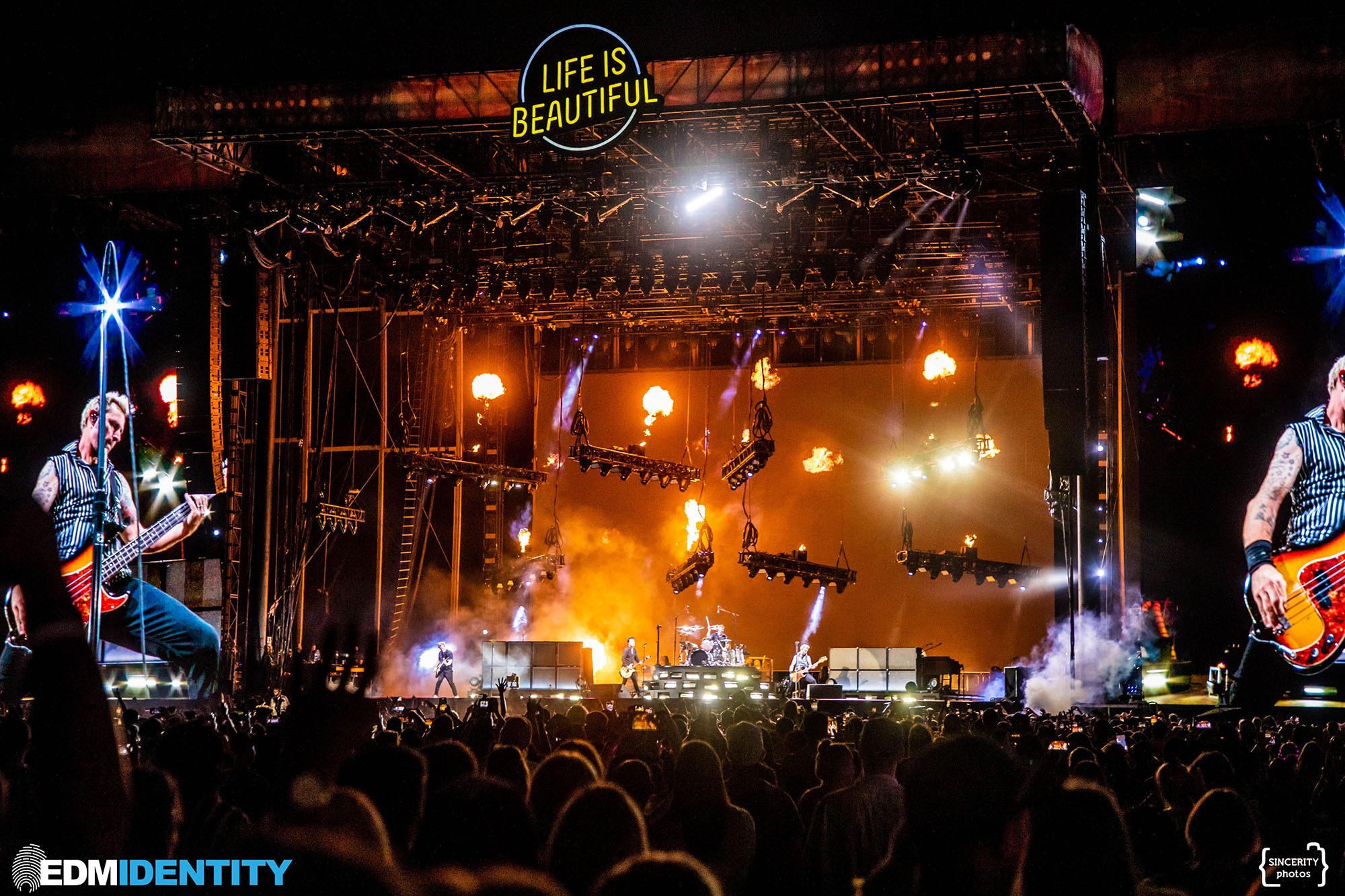 La vie est belle was a reminder of how we are connected
[ad_1]
Las Vegas' beloved Life Is Beautiful festival combines music, art and collaboration in a way that inspires the spirit and brings us together.
---
Since its inception in 2013, Life Is Beautiful has taken over downtown Las Vegas for three days to deliver a mix of music, art, comedy and more unique experiences to those in attendance. Each year has been better than the last, but there was something special about their most recent edition. Much of the festival seemed familiar, but it was also different, and after a year without this fantastic experience due to the pandemic, my excitement about returning was at an all time high.
While entries were normal by previous editions, the first difference was an additional step this year of checking your vaccination record or a negative COVID-19 test 72 hours before the festival. CLEAR agents walked around checking immunization records through their app and handed out red bracelets to visually indicate having completed the checkup. After scanning our banknotes, the rest of security was also quick and easy, with a metal detector-like device allowing anyone who entered a quick scan as opposed to lengthy bag checks and pat-downs.
Something that was no different was the typical Las Vegas heat. The three days saw temperatures between 90 and 90 degrees Celsius and, as usual, the dry desert heat required a bit of adjustment and special attention to stay hydrated. Fortunately, the festival brought in some Camelbaks, and they also provided a cooling station with huge fans and misters for anyone looking to escape the heat. The added bonus of a silent nightclub was also a welcome surprise, providing those who wanted to keep dancing a place to stay cool.
Every year there is something new or another part of the festival to discover.
Fergusuns was a favorite weekend find. Featuring local artists and collectives, this hole-in-the-wall area was located just outside a cafe near the east gate with a sculpture of twisted semi-trucks marking the entrance. All weekend long, the DJs threw in a lot of house and techno as the aroma of coffee wafted through the air. Above the cafe and all along the exterior were actual stores selling art, jewelry, and various types of clothing.
Opposite Fergusuns was the Alley market, which was a deceptively large area covered with artificial turf that housed a variety of stores selling custom clothing, body soaps and lotions, and even a few CBD products. Between the stalls were a few fans and many sections of the market were covered, providing a bit more respite from the heat.
A few years ago, I discovered the House of Yes and was thrilled to see them return to Life Is Beautiful this year. They were located in a small area decorated in bright rainbow colors and featured drag queens, art performances and a whole Saturday pride parade. It's easy to lose track of time here, but you always leave with a bigger smile than when you arrived.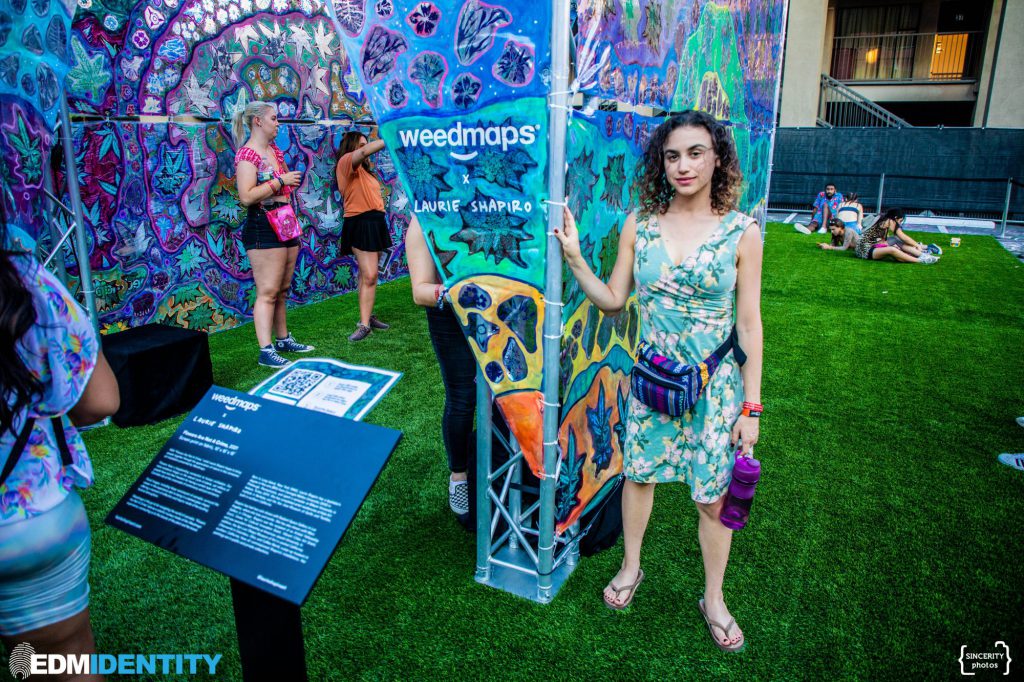 Weedmaps sponsored a beautiful piece of art to raise awareness that although cannabis continues to be legalized, many minorities are disproportionately affected by cannabis laws.
Laurie Shapiro, a Los Angeles-based psychedelic artist, was commissioned to create the art installation titled "Flowers Are Not a Crime" which was inspired by a slogan on the Weedmaps app. We walked around her exhibit as she explained that the walls in the room were made of two pieces of vinyl with paint pressed between them.
She had done art like this before, but it was the largest piece to date and spent over a month living near a grow operation to fully understand the life cycle of 'a cannabis plant. Shapiro incorporated these stages into his art, as each colored division looked like a biological slide where cells were made up of different stages in the life of cannabis. Inside the church-like structure, three small lamps covered in similar art hung from the walls.
During my time there, Laurie and I spoke about the many people, mostly minorities, who are still in prison or have a felony on file for cannabis-related crimes, many of whom would not break the law today. There are many across the country who are profiting from the legalization of weed and they need to come together and demand system solutions that they benefit from. She wanted the space to be a place for people to reflect and relax, and her vision definitely came to fruition.
The music brought unprecedented energy, and being surrounded by so many smiling faces was a wonderful feeling.
The lineup had so many artists that had been on my wishlist for years and a few that I didn't know. We started the first day with Hook and sling, Shiba San, and Lost frequencies. Freemont's stage was a long tunnel with an LED platform in the front. Equipped with fireworks, sparklers and smoke machines, the scene was a constant celebration. Whether it be by Clozee bassy wubs or San Holo melodic guitar solo, this stage was definitely where I spent most of my time.
As I walked between the steps I heard Ashnikko playing "Working Bitch" and leaving the festival I walked past Megan you stallion just in time to hear "WAP" and "Thot Shit" – talk about good timing. While Francois Dillon'together we stayed in the crowd until he played "Coming Over" and then got to Lower than ever in time to hear "Once in a lifetime". We stayed until the end of this set singing with each song. Of course their reminder was "Dear Maria, Count Me In", and being already on cloud nine, I realized we still had Green day to catch too.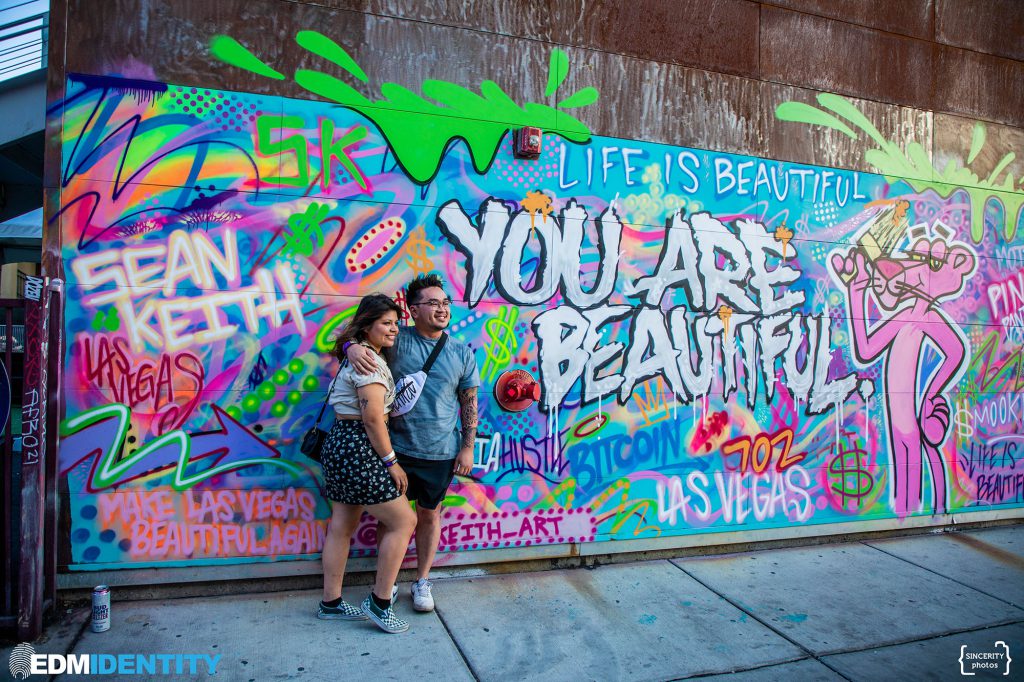 Green Day's performance was way better than I expected, and this might be the last time I would see them.
From start to finish, Green Day absolutely rocked the downtown scene. Their dedicated fans could be heard in all directions and I would say there were more people singing than not. Their show included hanging pyrotechnics creating a beautiful explosion of fire during songs like "American Idiot" and "Know Your Enemy". They closed with the full version of "Jesus of Suburbia†and said it was their last tour. The camaraderie I was just feeling around and the fake moshing with random strangers was just magical.
Four sets that also really blew me away at Life Is Beautiful were EVAN GIIA, Joel corry, Keys N Krates and Gorgon City.
I had never seen EVAN GIIA or Joel Corry live, but both of them dropped their sets out of the park. EVAN GIIA sang live and brought an energy that was contagious. She said this had been her biggest crowd and you could just feel the genuine nature of her statement. Joel Corry only had one song that I knew, so I was pleasantly surprised at how well he was able to layer songs seamlessly. Her set was a mix of different house styles to make it the perfect weekend dance set.
None of us had seen Keys N Krates in over two years and the first thing they said when they came out was that they hadn't played during that same time. There was quite a vibe from the minute they stepped out and the crowd seemed to move in sync with each other. They played a lot of their old tracks mixed in with tracks they were working on and to top it off the visual mapping was very cool, alternating between high definition cameras and 3D renderings of themselves.
We wrapped up the epic music weekend with a concert by City of the Gorgon. I had missed every chance to see them when they came from California, so catching them here was a dream come true. They played all the songs that I wanted to hear and they released DRAMA sing "You've Done Enough" to really level up. If you are lucky enough to see them on their Olympia tour, be sure to do so.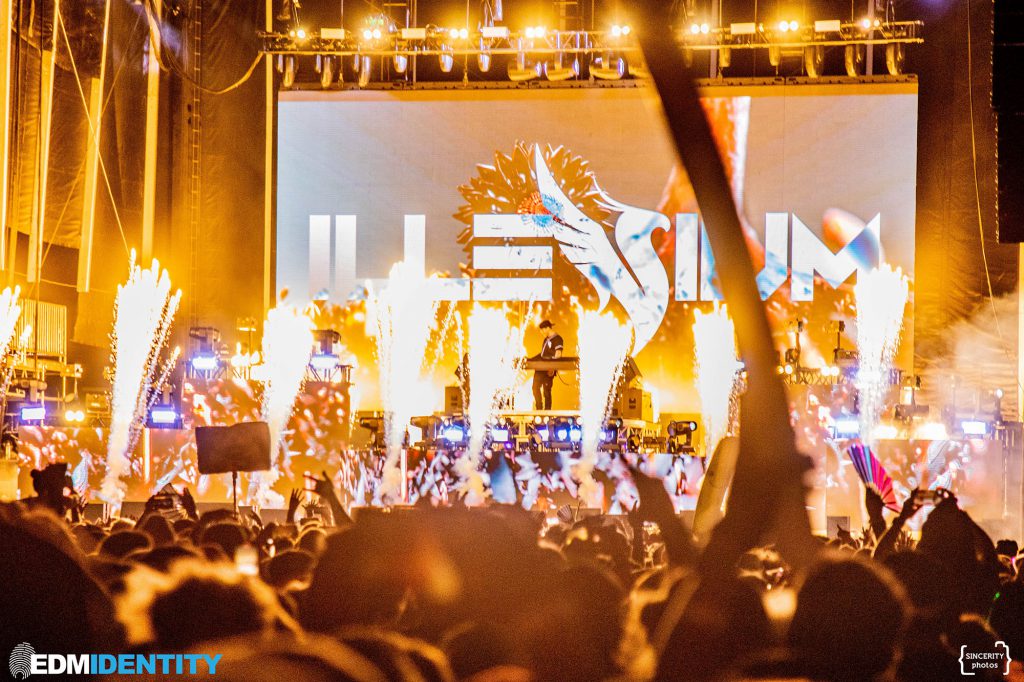 Life is beautiful becomes more beautiful every year and this year was no exception.
The last day of Life Is Beautiful passed too quickly. After three days of music, dancing, art and more, I would have been down for a fourth. Interactive art, hidden areas, and new designs keep the festival fresh and exciting for longtime attendees and newbies alike. I have also had some amazing moments with friends, new and old, who have reminded me of how festivals help us step out of our comfort zones and welcome others with open arms.
In terms of festival checklists, Life is Beautiful really scored every box. It's a special experience and you can expect me to return to downtown Las Vegas next year to see what new experiences they have in store!
---
Follow Life Is Beautiful on social media:

[ad_2]