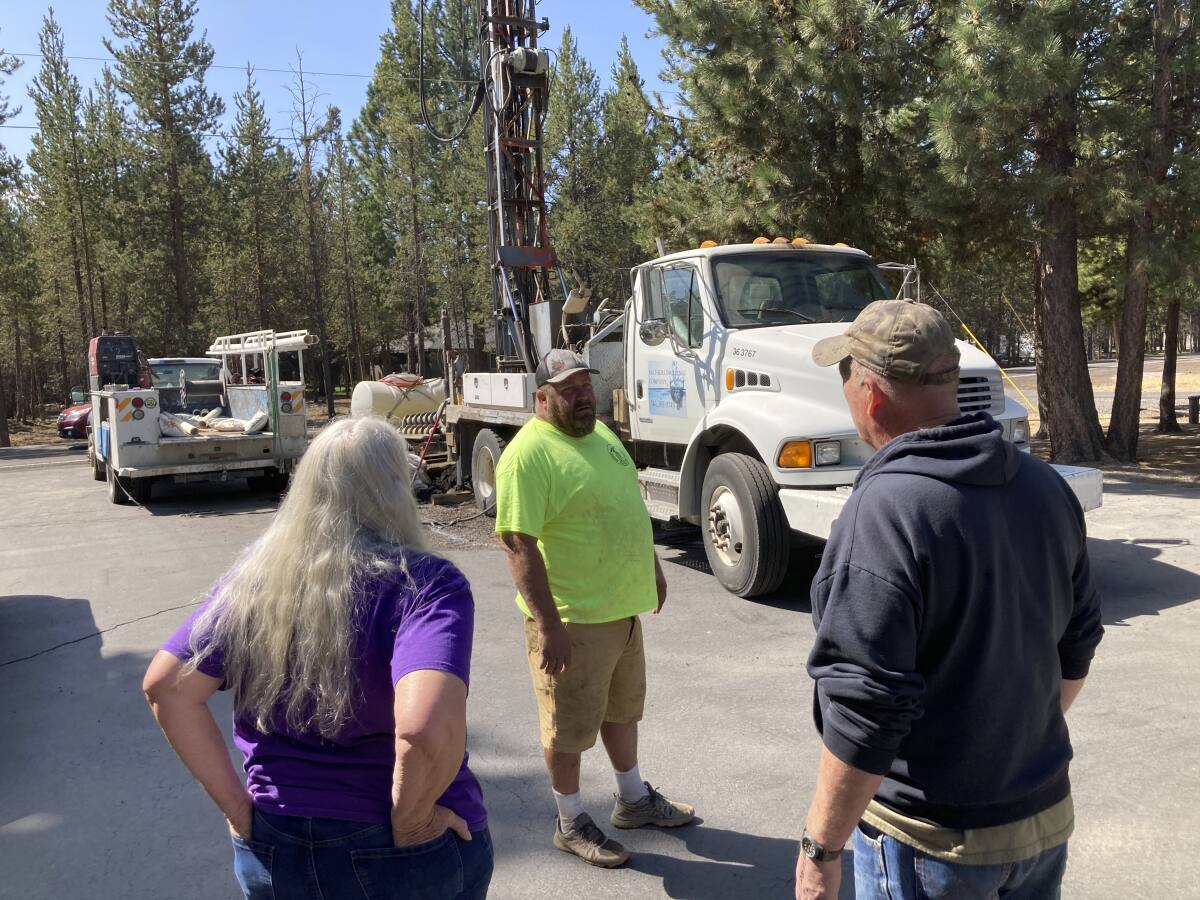 Illegal marijuana farms take West's scarce water
LA PINE, Oregon – Jack Dwyer pursued the dream of coming back to earth by settling in 1972 in an idyllic tree-planted plot in Oregon crossed by a stream.
"We were going to grow our own food. We were going to live righteously. We were going to grow organic, "Dwyer said. Over the decades that followed, he and his family did just that.
But now Deer Creek has dried up after several illegal marijuana crops popped up in the neighborhood last spring, stealing water from the creek and nearby aquifers and putting Dwyer's future in doubt.
From dusty cities to the forests of the western United States, illegal marijuana growers consume water in uncontrolled quantities when there is often not enough for even authorized users. Conflicts over water have been around for a long time, but illegal marijuana farms – which are proliferating despite legalization in many Western states – are adding to the pressure during a severe drought.
In California, which legalized recreational marijuana in 2016, there are still more illegal cannabis farms than licensed farms, according to the Cannabis Research Center at the University of California at Berkeley.
"Because peak water demand for cannabis occurs during the dry season, when stream flow is at its lowest, even small diversions can dry up streams and harm plants." and aquatic animals. " a study of the center noted.
Some jurisdictions are fighting back. In May, the California Siskiyou County Board of Supervisors banned trucks carrying 100 gallons or more of water from using roads leading to drylands where some 2,000 illegal marijuana crops allegedly used millions of gallons of water. water per day.
Illegal cultivation "depletes precious groundwater and surface water resources" and jeopardizes the use of water for agriculture, recreation and residential purposes, according to the county ordinance.
In Oregon, the number of illegal crops appears to have increased recently as the Pacific Northwest has suffered its driest spring since 1924.
Many operate under the guise of hemp farms, which were nationally legalized under the 2018 Farm Bill, said Mark Pettinger, spokesperson for the Oregon Liquor and Cannabis Commission. By law, the maximum THC content in hemp – the compound that gives cannabis its high effect – must not exceed 0.3%. The fibers of the hemp plant are used in the manufacture of ropes, clothing, paper and other products.
Josephine County Sheriff Dave Daniel believes there are hundreds of illegal crops in his southern Oregon county alone, many of which are funded by foreign funds. He thinks financiers expect to lose a few crops, but the numbers mean many will last until the marijuana is harvested and sold on the black market outside of Oregon.
None of the new sites have been licensed to grow recreational marijuana, Pettinger said. Regulators, faced in 2019 with a backlog of license applications and an overabundance of regulated marijuana, stopped processing new applications until January 2022.
Illegal cultivation has had "catastrophic" consequences on natural water resources, Daniel said. Several streams have dried up much earlier than normal and the water table – the underground boundary between water-saturated soil and unsaturated soil – is declining.
"It's just blatant water theft," Daniel said.
Last month Daniel and his assistants, reinforced by other law enforcement officers, destroyed 72,000 marijuana plants growing in 400 inexpensive greenhouses, known as Hoop Houses.
The water for these plants came from an illicit and improvised system of pumps and pipes from the nearby Illinois River, which is part of the Wild and Scenic Rivers System, created by Congress to preserve certain rivers of natural, cultural and recreational value. exceptional.
Daniel said another illegal crop with 200,000 plants was drawing water from Deer Creek using pumps and pipes. He called it "one of the most egregious and ugliest things I have seen."
"They had actually dug holes in the ground so deep that Deer Creek had dried up… and they had fallen into the water table," the sheriff said.
Dwyer has a water right in Deer Creek, near the community of Selma, which allows him to grow crops. The creek can sometimes dry up late in the year, but Dwyer has never seen it so dry, let alone so early in the year.
The creek bed is now a boulder alley lined with brush and trees.
Over the decades, Dwyer created a buried water pipe infrastructure, a dozen taps, and an irrigation system connected to the stream to grow vegetables and protect his home from wildfires. He uses an old well for domestic water, but it is not known how long it will last.
"I just don't know what I'll do if I don't have water," said the 75-year-old retired teacher.