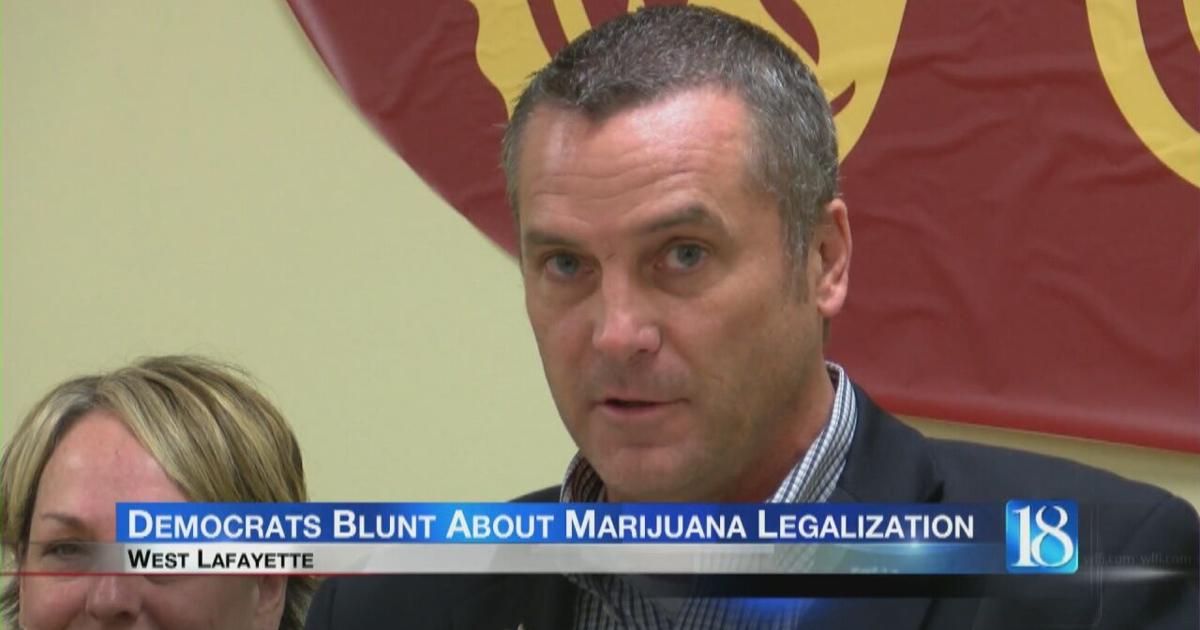 Democrats Speak Candid About Marijuana Legalization | News
WEST LAFAYETTE, Ind. (WLFI) – Political candidates stopped in West Lafayette as they pushed for the legalization of marijuana in Indiana and the United States.
Fresh Thyme City Market was a stop on their statewide "Cannabis Tour." Previous attempts to legalize marijuana for medical or recreational purposes have failed at the state and federal level.
However, Democratic U.S. Sen. nominee Tom McDermott, D-In and state Rep. Chris Campbell, said the public is excited about the issue and lawmakers should be too.
McDermott, longtime mayor of Hammond, recently made headlines with a political ad he released on Wednesday. It was also the 20th of April, or from the 4th to the 20th, a popular holiday for stoners.
McDermott huffs and passes a joint in the ad, which claims to be filmed in pot-friendly Illinois, just a mile from the state line. He said Indiana was losing its economic potential as surrounding states legalized. Now he's on a four-day, seven-stop tour calling on elected leaders to support recreational cannabis.
"I know a lot of Republicans who also smoke marijuana, and it's a big issue for them. I'm telling you, I don't think it's the biggest issue, but it's an issue that my campaign can gain momentum, absolutely, and I'm not scared at all," McDermott said.
Rep. Chris Campbell and Indiana NORML President Jason Straw also spoke at this morning's event. Campbell blamed partisan politics for the fate of old legalization bills that stalled at the Statehouse.
News 18 did not hear back from a spokesperson for U.S. Senator Todd Young R-In. He is McDermott's opponent in the November general election.