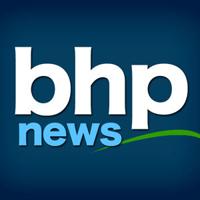 Butte County certifies 2 more medical cannabis claims | Local News
BELLE FOURCHE — The Butte County Commission has signed two more certificates of compliance for two medical cannabis establishments: one for a cultivation license and one for a manufacturing license.
At the county commission's March 15 meeting, 1889 Farms LLC and The High Hills LLC applied for cultivation and manufacturing licenses, respectively.
Representing the companies, Kittrick Jeffries, a former marijuana industry compliance officer and founder of Dakota Cannabis Consulting, a Rapid City-based cannabis consulting firm, spoke to the commission about the two nominations.
Jeffries said the two companies are made up of 35 people who have come together in a cannabis joint venture.
"After capping the number of licenses, we decided to come together," he said. "That's what 1889 Farms and The High Hills stand for – 35 South Dakotans coming together to do this good."
According to the South Dakota Secretary of State's website where the companies filed their articles of association, the two companies list identical administrative information.
The High Hills and 1889 Farms list their primary addresses at 1732 Mesa Dr., Rapid City. Under the field that lists the organizers of the organization, SCI Holdings LLC is listed. Jeffries is listed as a registered agent in the company's articles of association.
The commission voted unanimously to approve the certification of the applications. Commissioner Karrol Herman was absent from the March 15 meeting.
The certifications were forwarded for safety review by the Butte County Sheriff's Office. After a security clearance, applications will be forwarded to the state for the formal license screening and approval process.
According to the Butte County ordinance regulating medical cannabis in the county, the number of licenses available for medical cannabis establishments varies depending on the type of license.
The county does not have a limit on the number of permits available for cannabis grow operations. However, the ordinance states that Butte County will license 5,000 full-time residents, according to the latest federal census data, for cannabis dispensaries, production facilities and testing facilities.
According to the 2020 census, Butte County is home to 10,243 people. Using this data, the county could issue two permits each for dispensaries, production facilities and testing facilities. With the applications certified and in the hands of the state for final approval, the county processed eight license applications: two for dispensaries, two for manufacturing and four for cultivation facilities.
If all eight applications received state approval and received final approval from the commission, the available licenses for dispensaries and manufacturing facilities would be fulfilled. Currently, no company has requested either of the two available trial installation licenses.
To read all of today's stories, click here or call 642-2761 to subscribe to our e-edition or home delivery.