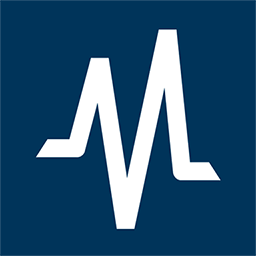 6 Cannabis Stocks Trying To Burn Bears This Week
Welcome to our weekly series, Schaeffer Cannabis Stock News Updatewhere we recap what's been happening in the world of marijuana stocks this week, and see how the cannabis industry will continue to grow in 2022.
Here is a brief overview of the main cannabis stock news last week:
Flora Growth Corp (NASDAQ:FLGC) kicked off this week with an acquisition announcement. FLGC will acquire Masaya from a well-known cell biologist, Dr. Annabelle Manalo-Morgan. Flora Growth's acquisition of Masaya includes a patent-pending CBD formulation that is 100% THC-free that FLGC plans to use in ongoing UK clinical trials, sell in the US and register in Colombia for sale. According to Flora Growth, "This acquisition allows us to deliver on our promise to invest in safe, thorough and cutting-edge scientific research that can bring about meaningful change through an effective and accessible product offering to people around the world." Meanwhile, Flora Growth's share price is down nearly 44% year-to-date and has seen a relatively neutral reaction to this acquisition announcement.
On Monday, The Boston Beer Company Inc. (NYSE: SAM) launched an all-new line of cannabis-infused iced teas. TeaPot is SAM's first foray into the cannabis-infused beverage market and will be available for sale in Canada in July. According to SAM, "TeaPot deliberately matches the right tea with the right pot for the right occasion. Each can is precisely dosed for social gatherings with friends and family. We believe TeaPot is the best tasting cannabis beverage on the market, and we can't wait for people to try it – we think they'll be okay with it." On the charts, Boston Beer's stock price rose nearly 7% this week following the announcement of the TeaPot product launch, although SAM is trading down nearly 30% year-to-date. .
A new face has joined Urban-Gro Inc (NASDAQ:UGRO) tuesday. Arie Kamp was hired as managing director of UGRO's European entity based in the Netherlands, urban-gro Europe BV According to Urban-Gro, "vValuable experience in the European market, breadth of relationships and in-depth knowledge of plant logistics automation will further enhance the expansion of our service capabilities for our North American customers. We look forward to his contributions as we continue to build our reputation as the premier provider of turnkey solutions in the indoor CEA industry. Urban-Gro's stock is currently down 42% year-to-date.
(A d)
What is the most productive stock you have ever owned? Dividends from these stocks have grown so rapidly over the years that they now earn us an average of 26%!
When you start getting paid 26% on your money, your financial troubles tend to evaporate.
A CBD-centric "Subscribe-and-Save" program has been launched by High Tide Inc (NASDAQ:HITI) subsidiary, Blessed CBD, this week. The new program, Wellness Club, launched in the UK on Wednesday with plans to expand to Germany in the future. Wellness Club allows members to customize monthly orders, customize delivery schedules and offers deep discounts to loyal customers up to 25%. High Tide stock, however, has lost 65% of its value over the past year, dropping 24% just in the past month.
Tilray Inc (NASDAQ:TLRY) launched POLLEN – a new CBD lifestyle brand – on Thursday. POLLEN will be sold on Amazon.com (AMZN) in the UK and includes CBD gummies and drink drops. Tilray stock is down almost 74% year-over-year.
Finally, Thursday of this week, Aurora Cannabis Inc. (NASDAQ:ACB) announcement bought deal financing with underwriters of Canaccord Genuity and BMO Capital Markets worth approximately $125 million. ACB was last seen down 39.8%, heading for its worst day in more than two years. This funding is expected to be finalized around June 1, subject to the approval of the Toronto Stock Exchange and the NASDAQ Global Select Market. Aurora's stock is down 70% year-to-date.
7 Consumer Discretionary Stocks That May Defy Expectations
Consumer discretionary stocks are those of companies that make products that are popular, but not considered essential. These stocks tend to perform well in a bull market, but can lag the broader market during periods of volatility. And over the past six months, the volatility the market has endured adds risk to buying consumer discretionary stocks.
Simply put, consumers will need to be discerning because there are plenty of stocks that will misbehave. However, as with most sectors of the market, it is important that investors do not paint all consumer discretionary stocks with a broad brush. Several companies continue to show solid demand that remains in place. This despite high inflation and rising interest rates.
This is the subject of this special presentation. We highlight seven consumer discretionary stocks that are worth keeping in your portfolio, no matter what's happening in the broader market.
See "7 Consumer Discretionary Stocks That Can Defy Expectations".